IKEA Harajuku

Jido Inc x IKEA Harajuku

Design Lead
Bridge the Real World and the Digital One

IKEA Tokyo uses Augmented Reality to recognize and annotate IKEA products in the newly opened IKEA Harajuku flagship store, creating a digital layer for the shopping experience.

With Jido's object detection technology, the IKEA Harajuku app can label any IKEA furniture in the camera feed. Also by using AR, a customer can preview different styles or variations of a product even if it is not at the store.
---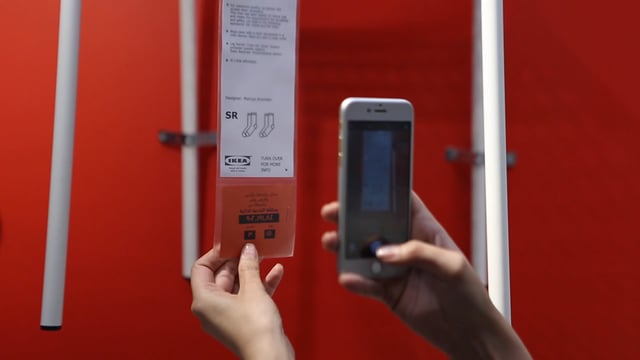 Customers are already using their phone to take picture in store, mostly pricetag since it contains most of the important information about a product (things like the names/price/article numbers, that a customer cannot tell just by looking at the appearance of a furniture).

We want to create an experience that, one can easily learn and browse what he/she is curious about, by simply raising the phone and looking at a piece of furniture.

We also found that, most of the customers in IKEA Japan are not just there for shopping furnitures. IKEA for them is more like a place to chill and enjoy life, like families hanging out together during the weekend and lovers going on a date. So when we design this App, we don't want it to interrupt their ongoing activities. This app should be used as fast and easy as a magnifier - when they need it they can just pull it out from their pocket, and put it back as soon as they have done using it.
The Journey of A "Magic Camera"
---
Camera

Quick and straightforward. "Point the camera to the thing you want to know"

To deal with the inconsistency in the eye-hand-reality synchronization on mobile AR, we designed a special "look at" UI to get around it: a dot to constantly stick on the product, while the context info remains relatively static to the screen, making it easier for a user to read.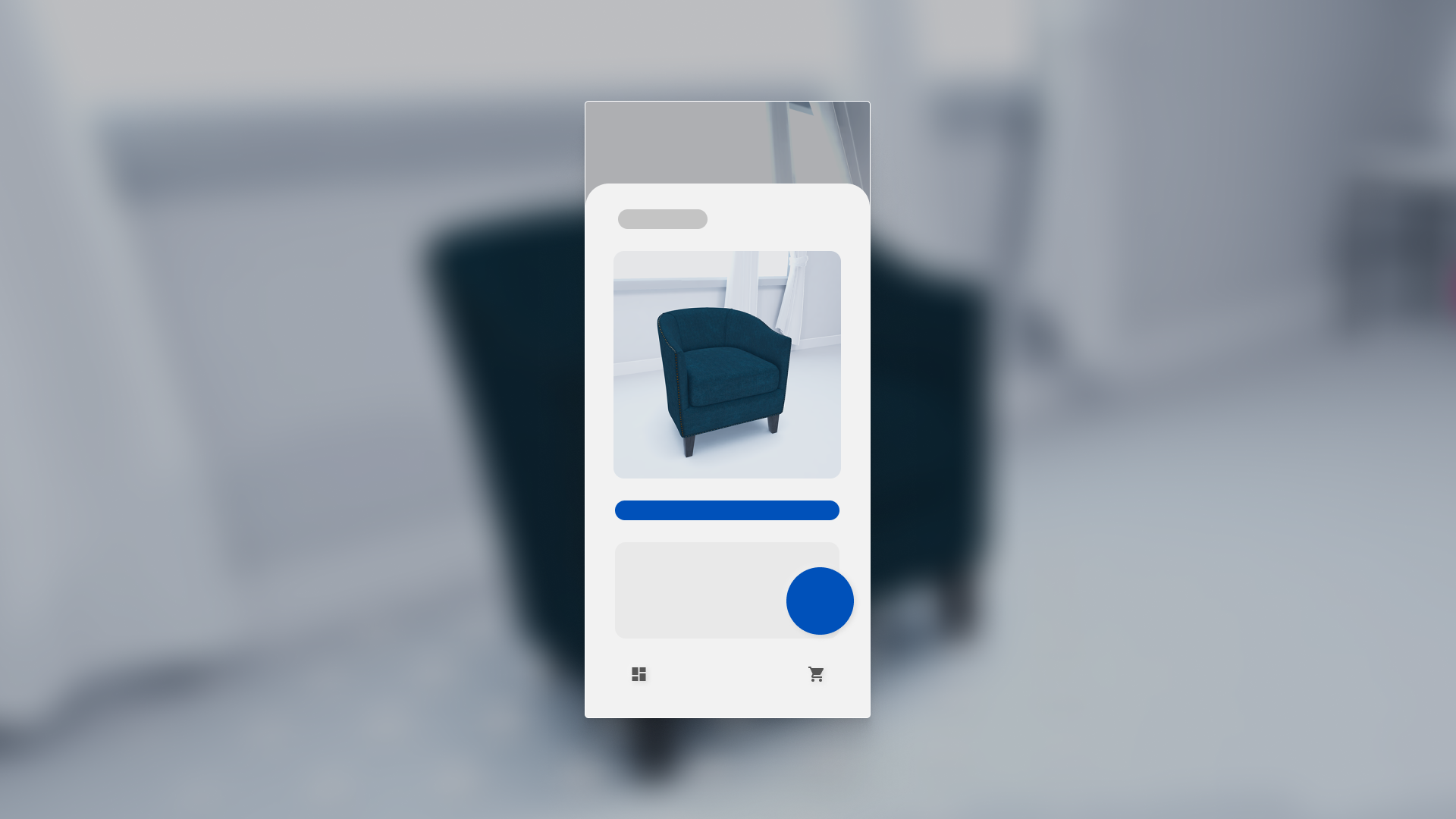 Bottom Sheet

This sheet is a "hub" to interpret what is happening in the camera. It can pop out automatically when triggered, or be manually opened up by tapping the buttons below.

Rich medias are better be read on a 2D screen with a comfortable arm angle.

---

---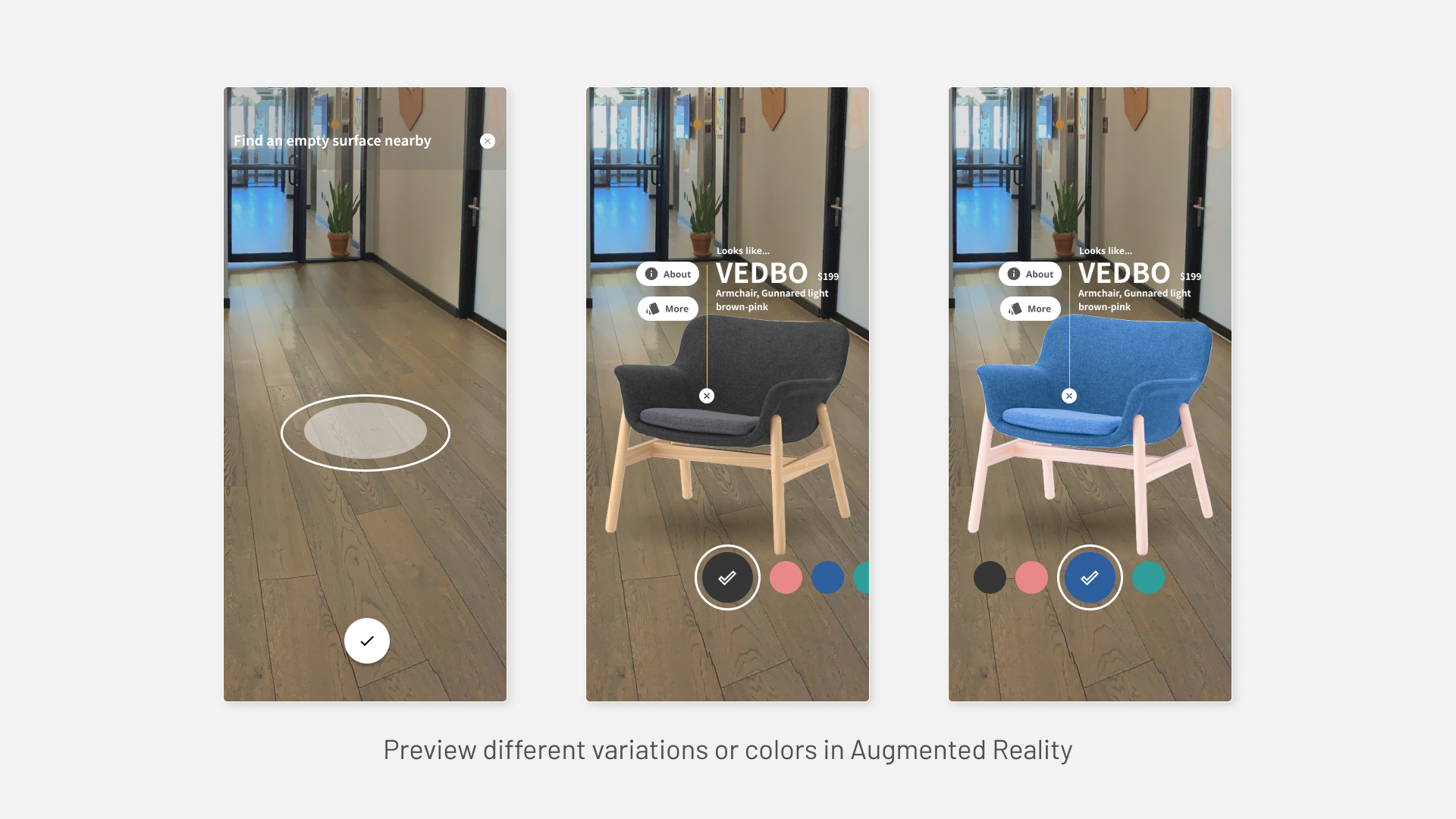 ---
---